EVENTS + LECTURES

Lindsay Magazine Gala.
In October 2019 we collaborated on a menu with Hotel Windsor for

Lindsay Magazine

's Gala event– the launch of Lindsay No.4.

Honey Fingers founder Nic Dowse also collaborated with

Stanislava Pinchuk

on an essay in this new edition: The Honey Highway, in Morocco.

"It is no accident that this site was built at this exact point of the Honey Highway, above the tiny village of Argana. Located one thousand metres above sea level, the collective apiary faces south for optimum sun exposure and ample wind protection, and is in close proximity to a valley of pollens and nectars. The argan, almond and orange groves below lend honey a strong sweetness, while the Opuntia cactus leaves a spicy and medicinal taste."

Photo: Sam Wong.



Drawing Matters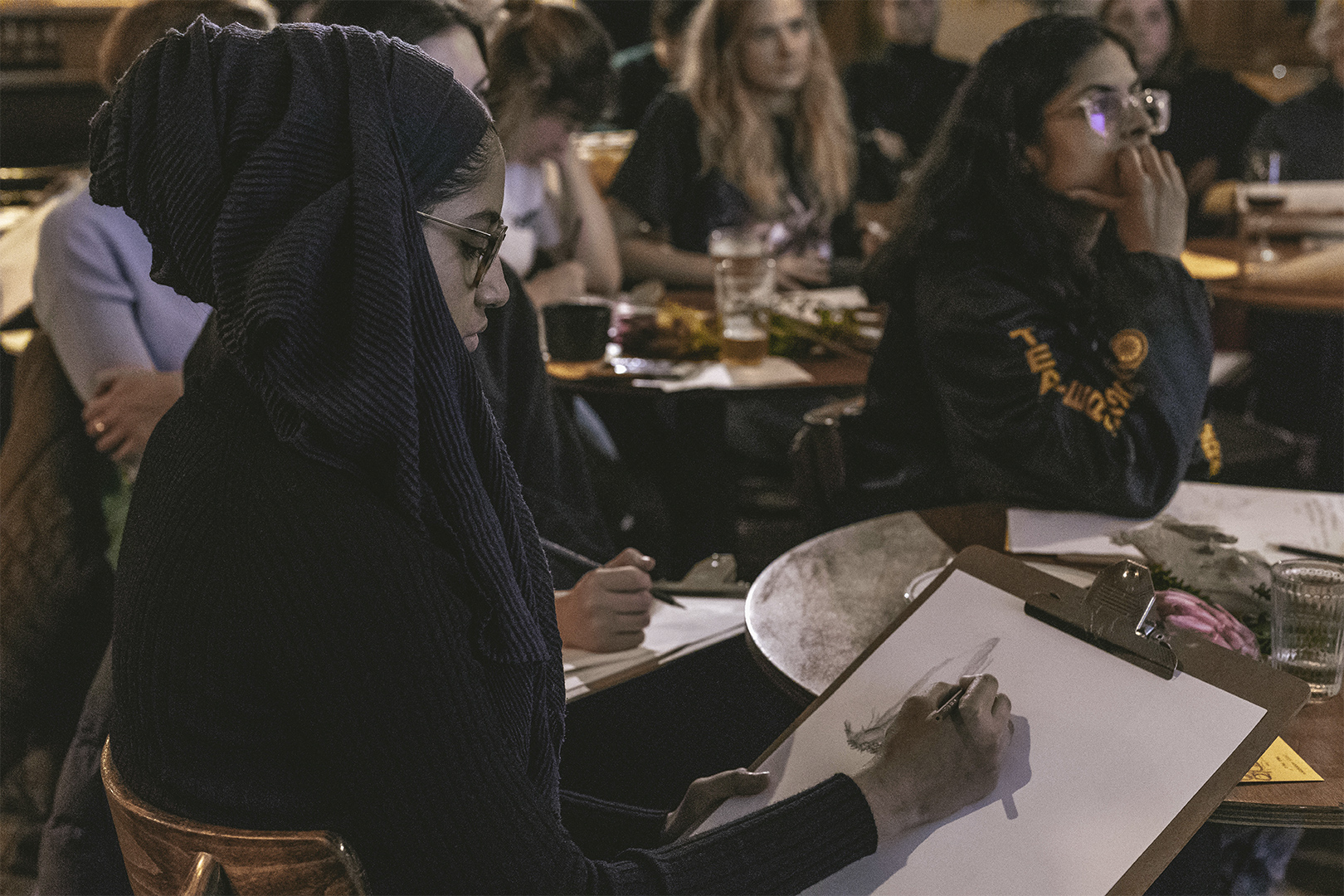 In July 2019 Melbourne magazine Matters Journal launched Drawing Matter, a monthly event series hosted in the cosy, lo-fi surrounds of Cam's Kiosk in the Abbotsford Convent.

Combining contemplative drawing with an intimate talk, each event will host a guest speaker who is an original thinker in their field. As guests absorb the talk, they will be invited to sketch an artefact relating to the talk's theme - it could be honeycomb, or kelp, or funghi - displayed in the centre of the room. It's like life drawing, minus the nudity. A Q&A will follow.

The series kicked off with a talk by Nic Dowse, founder of beekeeping collective Honey Fingers. Nic showcased some incredible honeycomb structures and discussed the parallels between modern beehive design, modernist architecture, and the impact of each on bees and humans.

This talk was supported by an essay Nic Dowse wrote for Matters Journal, Unboxing Modern Beekeeping. The paper investigated the bizarre amount of similarities between modernist architecture and modern beekeeping. The parallels are far more significant than you may imagine and may be contributing to the decline in global bee health.

Photos:

@tshillier

Mattersjournal

.